Original publication date: October 2023
As COVID-19 public health emergencies and policies have expired or are unwinding across the country, the community-based leaders and organizations serving our communities are no less busy. We face ongoing crises including limited access to primary, preventive, and mental health care, substance use disorder and gun violence epidemics, a lack of affordable housing, food insecurity, and more.
For this month's issue, we feature lessons learned from three community-based organizations in our Vaccine Plus: Community Health and Power grant program – El Centro, New Direction Health Care Solutions, and the Organization for Black Struggle. Each led community-centered public health responses during the height of the pandemic, and are leveraging the relationships, collaborations, and access to resources that they built from their response efforts to continue advocating for and serving the ongoing and evolving needs of their communities.
Three Things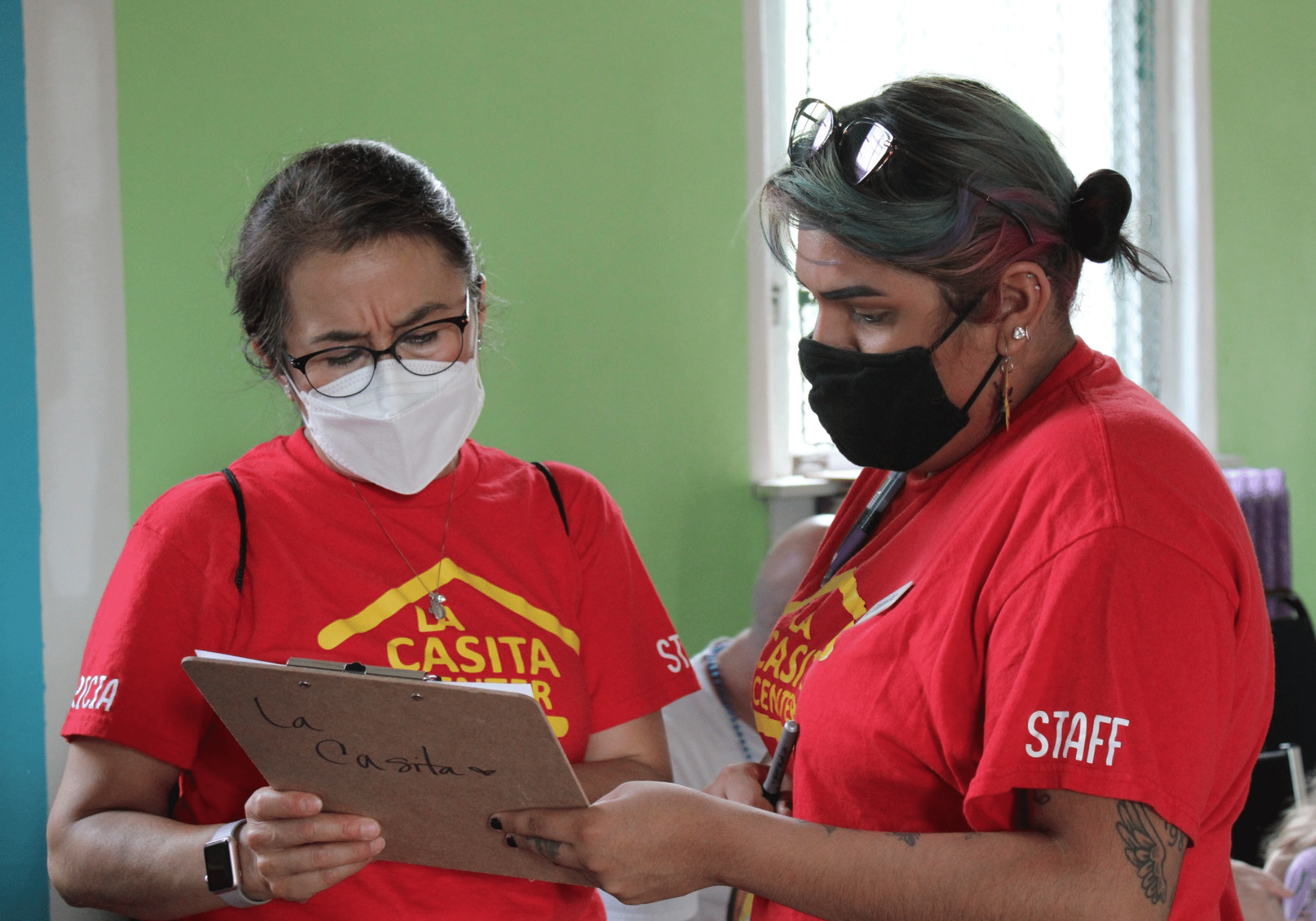 Watch: A recording of our Power session with Vaccine Plus partners, The "Return to Normal": Applying Lessons from COVID Response Efforts to Ongoing Public Health Emergencies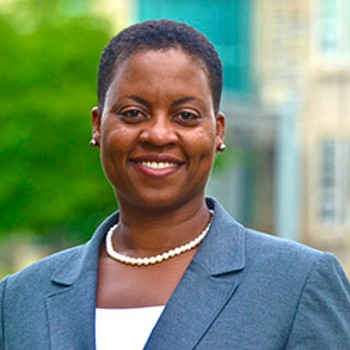 Turn on the Lights Podcast
Listen: Dr. Lisa Fitzpatrick on the topic of "Our healthcare system is confusing…please help!"
Read: A profile of someone with substance use disorder in NJ, introduced by our grant partner, Sea Change Recovery Community Organization
At last year's Grantmakers in Health Annual Conference, Robert Ross, MD, President and CEO of The California Endowment, shared at the opening plenary, "we have to put power at the center of health philanthropy". Dr. Ross is one of many voices in philanthropy and the nonprofit sector advocating for a concentrated focus on community power and power-building as a means to achieve health justice.
While "power" can be defined in many ways, we often refer to the definition of community power used by the Lead Local Collaborative:   
"Community power is the ability of communities most impacted by structural inequity to develop, sustain and grow an organized base of people who act together through democratic structures to set agendas, shift public discourse, influence who makes decisions and cultivate ongoing relationships of mutual accountability with decision-makers that change systems and advance health equity".
In 2019, the Rx Foundation began supporting capacity-building for advocacy, organizing, and civic engagement initiatives across the United States to address issues that impact health and health care in their communities. Through this work we have gained a new understanding of how building the collective power of people in communities to demand action on the issues that impact their lives and to hold officials accountable is fundamental to achieving health justice.
As the COVID-19 pandemic unfolded, we saw that communities with the least power to influence the allocation of resources for which problems would be addressed suffered a disproportionate impact of illness, mortality, and economic hardship. The early data from the pandemic confirmed racial and ethnic inequities in the social and economic drivers of health. We recognized that a philanthropic response centering power would have to get resources to the leaders and organizations that are directly accountable to the communities most impacted by the harms of the pandemic.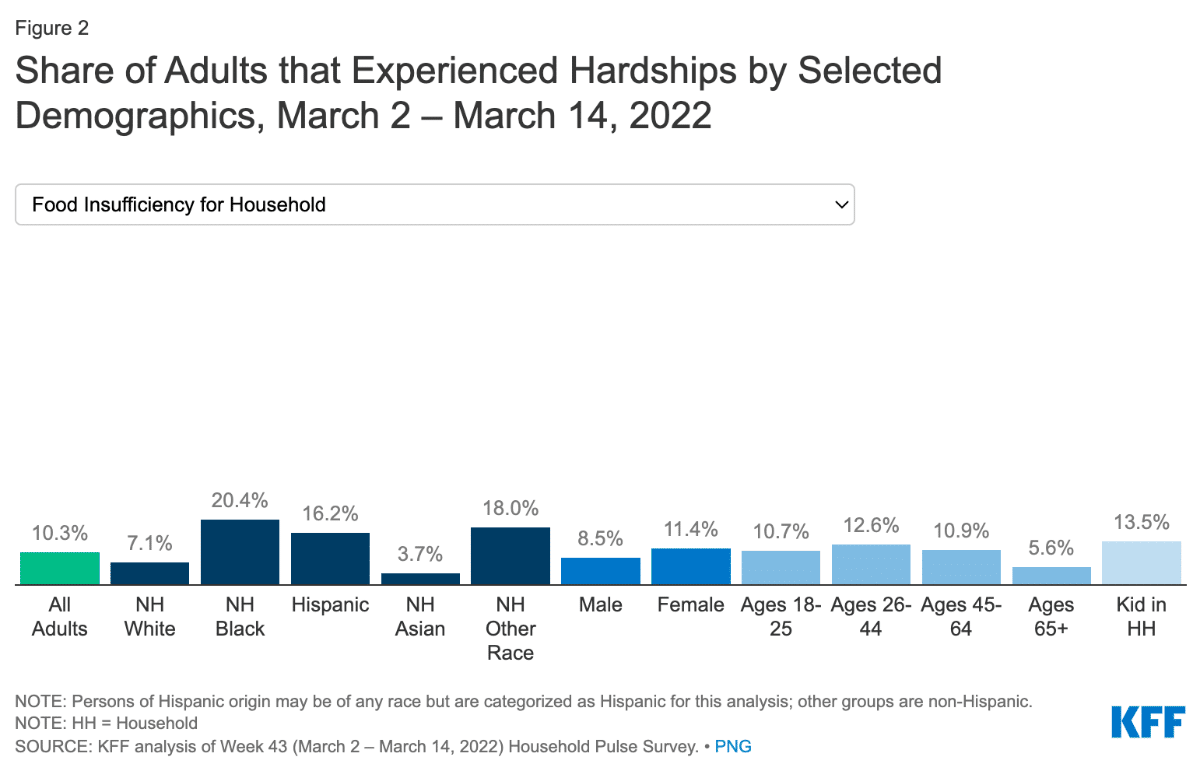 Beginning in 2021, the Rx Foundation made grants to BIPOC- and immigrant-led, community-based organizations that played a critical role in responding to the pandemic by facilitating equitable access to testing and vaccination, providing healthcare navigation support and health education, and attending to the social and economic-related health needs of their communities.
All 14 of our Vaccine Plus – Community Health and Power grant partners did incredible work to connect their neighborhoods, towns, cities, and regions to much needed resources and care when conventional public health responses failed to effectively reach underserved communities with information, services, and resources.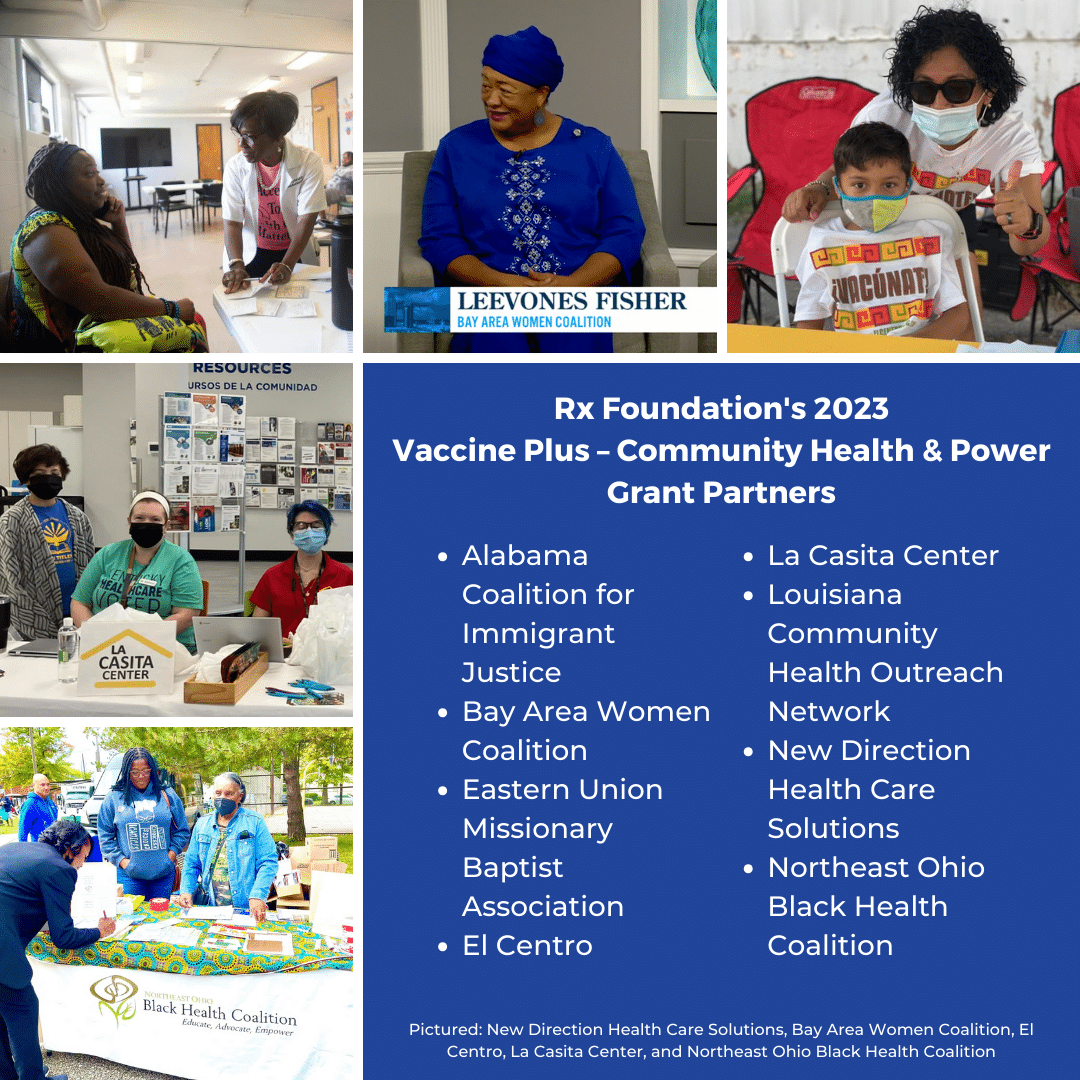 As we emerge from the most intense period of the pandemic, these demonstrably effective leaders and organizations are no less busy. Their communities face ongoing crises that include limited access to primary, preventive, and mental health care, the substance use disorder and gun violence epidemics, a lack of affordable housing, and food insecurity.

Did their COVID-19 response work position them for a seat at the table where decisions are being made about the resources and solutions needed to address these problems? Are they better positioned to advance long-term change as a result of the relationships, resources, and reputations that they have built since 2020?
To address these questions, last August, we invited grassroots and community-based leaders from our network to engage in a discussion about power – how they think about it, and how it relates to and drives the health of our communities, in the context of the COVID-19 pandemic.
In a lively panel discussion, moderated by Gloria Medina, Executive Director of Strategic Concepts in Organizing and Policy Education (SCOPE), Erica Andrade (El Centro), Cynthia Finch (New Direction Health Care Solutions), and Jamala Rogers (Organization for Black Struggle) shared their perspectives on power and health as leaders living and working in Kansas City, KS, Knoxville, TN, and St. Louis, MO, respectively.
What became clear throughout the conversation is that power-building and community engagement are essential components to achieving health justice, especially in the face of complex crises that affect our health, social, and economic well being. Below, we share key lessons from their discussion, interspersed with select video footage related to their work. Every lesson shared illuminates the impact of putting power at the center of health philanthropy.
Lessons from Vaccine Plus Partners
(1) "If they don't give you a seat at the table, bring a folding chair." –Shirley Chisholm
While in the earliest days of the pandemic, it felt as though "we didn't have a seat at the table", Cynthia remarked on the panel, through their grassroots efforts, New Direction Health Care Solutions was able to create a collective of faith-based leaders and forge new relationships with health institutions in the region.
In May 2020, the Faith Leaders Church Initiative was created by New Direction Health Care Solutions to virtually gather 100+ faith leaders across East Tennessee. Prior to the Initiative, BIPOC, rural, and faith-based communities were largely left out of both developing and receiving immediate COVID response efforts provided by the local governments and public health institutions in Knoxville and the surrounding counties. As such, the Initiative was focused on immediate COVID response efforts for their congregations, with scientists and subject matter experts invited to weekly meetings to share evidence-based information on COVID with faith leaders across the region. Faith leaders in attendance would then relay that information to their congregations, and connect them to resources like food pantries, protective personal equipment, and testing services. Week by week the gatherings featured prominent figures like Dr. Anthony Fauci, and more local leaders from the County's public health department. 
The frequent gatherings have continued ever since. The meetings now feature subject matter experts on topics like mental health, harm reduction, sickle cell, and cardiovascular health, in addition to weekly COVID updates from the Director of Clinical Services at the Knox County Public Health Department.
When there was no seat at the table, New Direction built a collective of their own to serve their community with trusted information and tangible resources. The pandemic not only cemented their role in the community as a trusted messenger but created an opportunity to organize the faith community and build new relationships with external stakeholders, like local hospitals and the public health department, and often, for the first time. Cynthia shared that "people who never talked to each other before are talking now", as a result of New Direction's work to foster connections.
(2) Our communities need immediate material changes and we must also address the root causes of inequities. Taking a dual approach of balancing short-term and long-term goals can help us build and then exercise community power for systemic change.
All organizations represented on the panel provided boots-on-the-ground, direct services throughout the pandemic by hosting COVID testing and vaccine clinics, offering COVID education through networks of trusted messengers, or by co-locating and coordinating resources and mutual aid for their communities. But as Jamala shared on the panel, "we can keep working on the issues, but we will always be working on the issues without systems change".
In Kansas City, Kansas, El Centro was a founding member of the Wyandotte County Health Equity Task Force, consisting of the local Health Department, fellow health leaders, a Federally Qualified Health Center (FQHC), and the local government (referred to as the Unified Government of Wyandotte County). In the panel discussion, Erica explained that while the Task Force initially formed to make COVID resources – including testing, vaccines, and high-quality air filtration – more accessible in communities with the highest needs, it has now evolved to address other pressing health disparities in the community. For instance, El Centro launched a campaign, ¡Ni Uno Más!, to advocate for equitable access to cancer care and treatment for undocumented immigrants. 
Leveraging the relationships built or strengthened through the Task Force, El Centro was able to get each partner to sign-on to the campaign, making their collective call for action louder and more impactful. Today, the Task Force is united in demanding that the hospital systems in Kansas City change their financial assistance guidelines and policies to make cancer care access equitable for all, not just those with insurance or who can afford it.
What began as a Task Force to address the immediate needs related to the pandemic eventually evolved to tackle a wide range of health inequities throughout Kansas City, like cancer care access, among other key social determinants and drivers of health. As a result of their COVID response efforts, there is a growing momentum to create a grassroots health advocacy coalition, engaging community members in crafting system-wide changes for healthcare.
(3) Dismantling entrenched power is necessary to achieve justice.
After sharing concrete examples about how their organizations strengthened community power and partnerships through their COVID response efforts, each panelist emphasized the importance of the social and political contexts necessary for communities to exercise their power. A core component of creating the conditions for systems change, expressed by the panelists, is the dismantling of entrenched power – the systems, institutions, policies, and practices that inflict harm and create disparities along racial, ethnic, and economic lines.
During the discussion, Jamala lifted up the example of Medicaid expansion in Missouri to highlight how different stakeholders wield power, and "quite viciously at times". For instance, while Medicaid expansion was voted in by the will of Missourians through a ballot initiative in August 2020, it was not implemented until October 2021. Only after an arduous legal battle, culminating in a State Supreme Court ruling, did the state of Missouri begin enrolling the more than 300,000+ people eligible for healthcare coverage under Medicaid. During the almost year-long legal limbo, people were left without life-saving healthcare, living, working, and dying in the Medicaid gap. Even more recently, in 2022, a Missouri Senate committee sent a House-approved constitutional amendment to overturn the expansion of Medicaid, in an effort to roll-back the voter supported policy. While the legislature adjourned without the bill passing and Medicaid still intact, the ongoing battle highlights the need for systemic changes. While all communities should have a seat at the table, they must also have the opportunity to exercise their power to change systems and advance equity.
"When we move slowly, lives are lost", Jamala reminded us in the discussion. Many lives were lost in the pandemic in part because initial government COVID response efforts and resources were slow to, or altogether did not reach BIPOC and immigrant communities. Grassroots and community-based organizations were more adept to nimbly mobilize and respond to the needs of their neighbors, in part because many have a history grounded in mutual aid and crisis response. As Jamala shared, the Organization for Black Struggle (OBS) and community leaders in St. Louis, Missouri, had prior experience responding to the HIV epidemic that provided a roadmap for community-based public health responses in times of crisis. Using community-based infrastructure, OBS hosted a press conference to publicly demonstrate COVID testing, and eventually vaccinations, in addition to distributing COVID educational information through a network of trusted messengers and coordinating direct services. Through community-based public health infrastructure, BIPOC communities in St. Louis received the resources and education necessary to protect themselves and others.
Finally, towards the end of the panel, Jamala uplifted hospital systems as potential strategic allies in addressing communities' health disparities. Throughout the course of the pandemic, local governments, public health departments, and hospital systems needed grassroots and community-based organizations to effectively reach into underserved communities with resources. However, many of these institutions, including philanthropy, have deep and systemic barriers that have created capital gaps for BIPOC-led organizations, and worsened racial inequities across the board. The pandemic illuminated deep institutional barriers across sectors that need to be changed to achieve justice, health and otherwise.
Conclusion
While moderating the discussion, Gloria shared that "every opportunity is an opportunity to build power". In the case of these leaders and organizations that are grounded in and accountable to their communities, they are leveraging the relationships, collaborations, and access to resources that they built from their pandemic response to continue advocating for and serving the ongoing and evolving needs of their communities. The lessons drawn from their experiences, and the examples of impact, vividly illustrate the transformative potential of placing power at the center of health philanthropy – in this case, by getting resources to communities in a way that allows them to decide which problems are most in need of solving, and how best to use the resources available to tackle those problems.
Moving forward, we carry the lessons of our partners and hope they guide us collectively towards a future in which all communities have the power to direct meaningful resources and attention to the root causes of poor health and health inequities, and create long-lasting change.
More from our Vaccine Plus Partners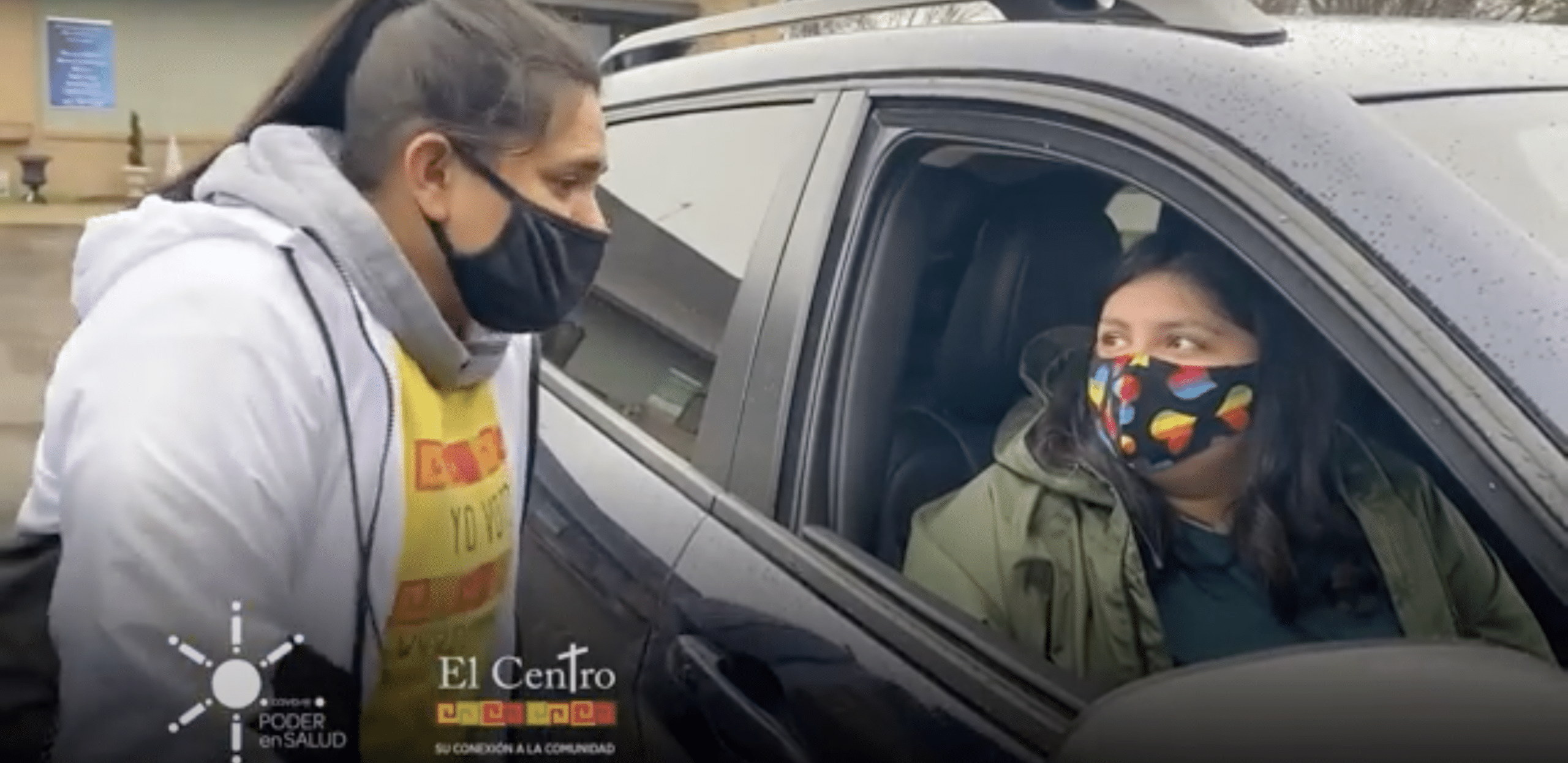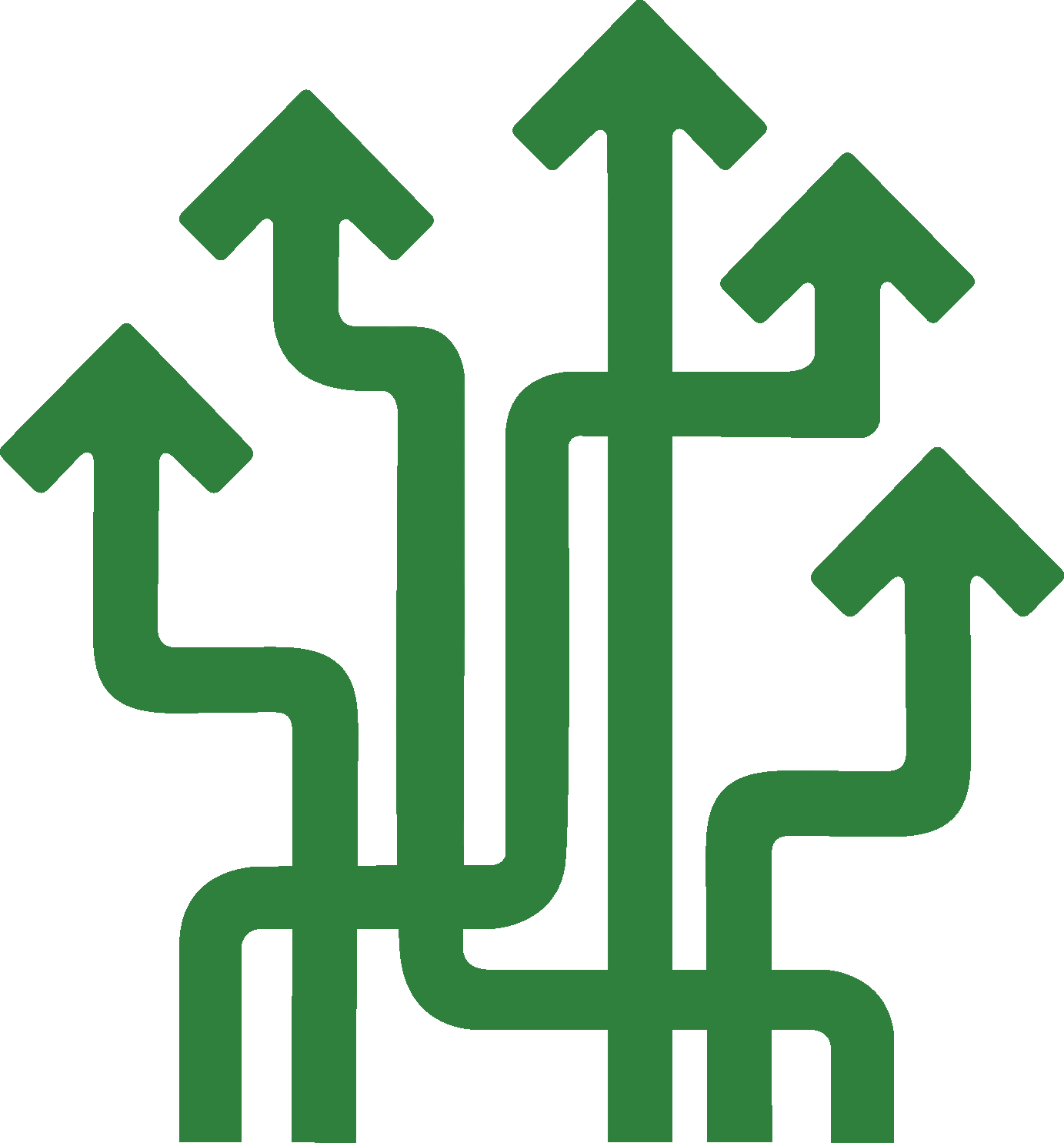 Follow-us on social media for the most up-to-date news, resources, and events from the Rx Foundation and its partners.