Original publication date: January 2023
Last month, we introduced you to a few of our Vaccine Plus – Community Health and Power grant partners in our newsletter to share insights from their work. Overall, we learned that grassroots COVID response efforts were not solely a means to an end – they contributed to the strengthening of partnerships among multi-sector partners, the building of trust within communities, expanding service areas and the geographic reach of organizations, and drove larger community-wide discussions about health justice. In this month's issue, we spotlight one Vaccine Plus story from the Alabama Coalition for Immigrant Justice, and share their journey as a primarily advocacy focused organization that created new community-directed and led programs on health care access, equity, and advocacy in response to community needs and priorities.
Three Things
Watch: March for Moms' 2022 Enhancing Community Resilience to Improve Maternal Health: Elevating Community-Led Solutions for Postpartum Support
Listen: What the Health? "The State of the Abortion Debate 50 Years After 'Roe' Part I and II"
Read: Latino Teens Are Deputized as Health Educators to Sway the Unvaccinated
Alabama Coalition for Immigrant Justice
The Alabama Coalition for Immigrant Justice (ACIJ) is a grassroots, statewide network of individuals and organizations that work to advance and defend the rights of immigrants in Alabama. The Coalition is working for a more equitable and just multi-ethnic, multi-lingual future – building a better Alabama for everyone, from the ground up – through its grassroots leadership development, organizing, civic engagement and advocacy efforts.
The Rx Foundation provided two $25,000 grants to ACIJ through our COVID Vaccine Equity & Access and Vaccine Plus – Community Health and Power grant programs, based on an initial recommendation from Alabama Arise.
Health was not originally a core issue area for ACIJ. Prior to 2020, the organization was mostly focused on providing referral information, hosting community education trainings, and leading statewide advocacy efforts rather than providing direct services. But when the pandemic struck, ACIJ responded to their community members' needs which included health and required addressing the drivers of health inequities (housing, food, employment, education).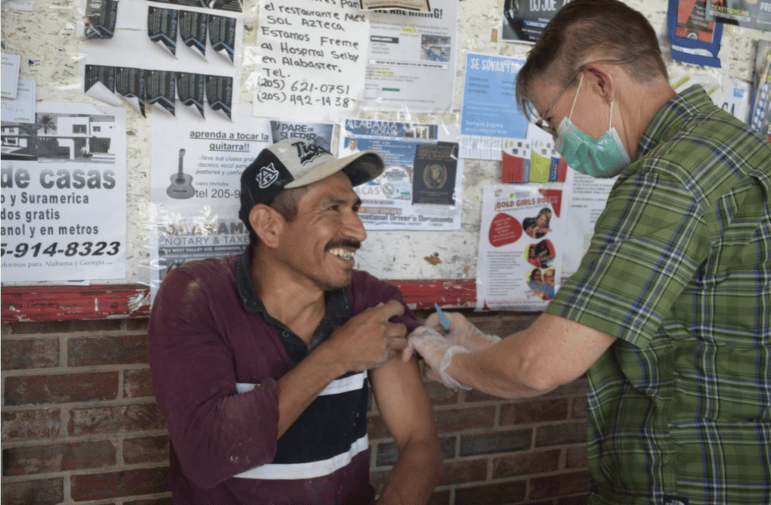 Ana Delia Espino, Executive Director of ACIJ, recently spoke with me about her organization's pivot, "our community realized that people were losing jobs, people were getting really sick, people were passing away. There was a need to become knowledgeable almost in a blink of an eye as to how to navigate this pandemic, how to navigate illness and death. Repatriating people's remains back to their home counties became an initial focus of ours. And little by little, our community folks started getting connected with the different Consulates to do so. Next thing you know, we're helping people apply for the reimbursement for cremation services for COVID related deaths. All of that eventually led to ACIJ hosting vaccine clinics in our communities. We were doing this because it was a community need; because community members, our base and their families, were getting very sick, were hospitalized long-term or passed away. We lost a lot of the leaders who were working with us when ACIJ started with HB56 in 2011. That was really hard for us. We mourned. And that built the resolve as an organization to really be responsive to community needs and shift."
With funding support from Rx Foundation, ACIJ provided culturally-competent, language accessible, and trusted health information and resources to immigrant communities throughout Alabama in 2021, at a crucial time when COVID vaccine appointments and testing services were largely inaccessible to immigrants because of language or bureaucratic barriers, like requiring a state-issued ID to book an appointment. ACIJ's thoughtful and responsive shift to integrating healthcare into their work was led by community members who organized neighborhood vaccine clinics at churches and a local Latinx-owned grocery store, Mi Pueblo Supermarket. And their community-led health initiatives were immensely successful – at one point, ACIJ was vaccinating up to 185 people in a single, four hour, vaccine clinic on any given weekend, hosted at Mi Pueblo and in partnership with Rock Creek Pharmacy.
Through the initial $25,000 grant, ACIJ and its members catalyzed an opportunity to create a comprehensive, community-led public health response to the ongoing pandemic. After hosting several successful vaccine clinics, and cementing their role as a trusted messenger to their communities, ACIJ members expressed a desire to bring more healthcare services directly into their neighborhoods via health fairs, to offer free preventive screenings for breast cancer, hypertension, and diabetes, and to facilitate accessible health education programming. There was a resounding interest to build off of their newfound direct service experience and begin to address the many health inequities that had worsened during the pandemic. Moreover, a few grassroots leaders began to lay the groundwork for a new Promotoras or Health Navigator program – a community health worker model – to train 5-10 volunteers across the state of Alabama to provide health education and direct support services to their neighbors. Recognizing their role as a trusted messenger to immigrant communities throughout their state, ACIJ members began exploring how to expand their healthcare equity and access work.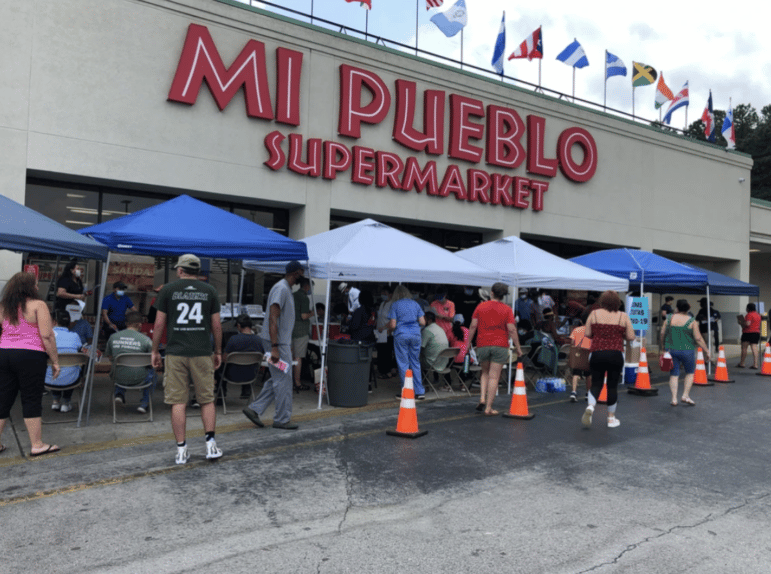 I asked Ana Delia what she thought was driving the success behind the health fairs, and she explained "I think if you really have communities engaged and leading a lot of the planning, recruiting, and identification of what is needed, you'll have more success. Our Community Health Navigators have been gold. They are wise. They know who to invite. They know where everything is. Because that is their community, that is their hometown, their stomping ground. That has made all the difference in the world. Because Ana Delia planning an event would have not even had tumbleweeds roll by…but because one of our Community Navigators organized it, and knows people from the community, and knows an event planner, they had a huge turnout."
The second $25,000 grant allowed ACIJ and its members to expand their impact and sustain the growing demand for healthcare services and health education across Alabama. Their Community Health Navigator program grew to consist of 10 men and women, who each received a $500 stipend to participate in healthcare leadership development programming. In 2022 the new Community Health Navigators hosted seven free health fairs across Alabama.
What started out as a singular initiative to provide immigrant communities in Alabama with reliable, accessible, and free COVID vaccine and testing resources, information, and healthcare navigator support quickly evolved into ACIJ and its membership becoming a direct service provider to the community, building out a Community Health Navigator program, and advocating for increased healthcare access and equity for all Alabama residents, including immigrants.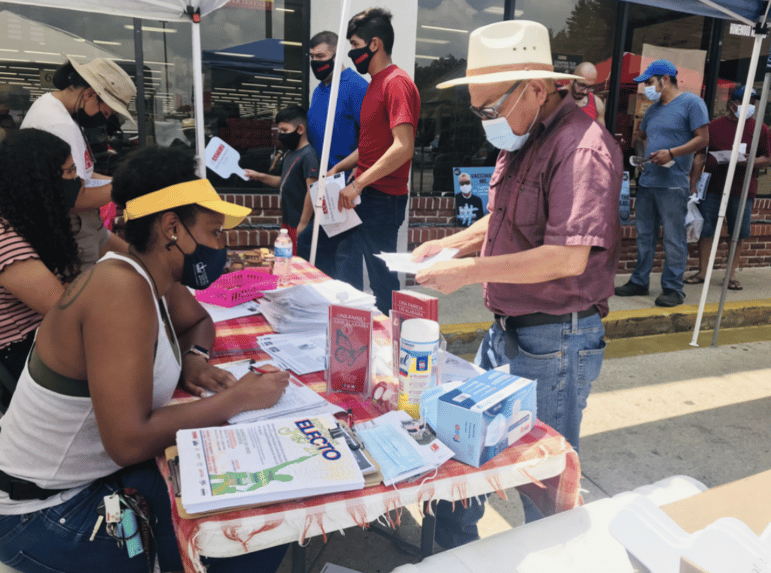 When looking at the year ahead, and the many opportunities for continued expansion of their health-related efforts, Ana Delia shared she was feeling hopeful, "I'm feeling optimistic. The opportunities are endless. This is the year where we will invest in training, cross-training, learning and setting things into place for the next long stretch of time. For ACIJ, the north star is immigrant justice. At the end of the day, when I'm telling young adults about it, I tell them: we dream of an Alabama that is welcoming to everybody regardless of who you are, where you come from, and who you love." In 2023, ACIJ is continuing its mutual aid, coalition building, and advocacy efforts around healthcare equity and access; building out a new Legal Immigration Navigator program, to guide immigrants through legal processes around citizenship; and, most importantly, remaining adaptive and responsive to its community's needs.
Resources, Events, and More
Funders for Birth Justice and Equity's November 2022 Report "Tactics in Law, Policy, and Advocacy"
On November 16, 2022, Funders for Birth Justice and Equity convened over 80 funders and donors for a special webinar on how philanthropy can support the ecosystem of activism towards reproductive and birth justice. A panel of four community-based legal experts shared how various interlocking systems threaten people's ability to make decisions about their bodies, families, and communities, along with suggestions for innovative advocacy strategies to transform systems. This report summarizes the specific strategies and invitations to action shared on the webinar; highlights examples of inspiring grassroots efforts taking place across the country; and invites funders to be a part of supporting the kind of transformative work that will bring us closer to achieving reproductive and birth justice.
Non-Rx Funding Opportunity
Blue Cross Blue Shield of Massachusetts Foundation
The Blue Cross Blue Shield of Massachusetts Foundation is pleased to announce a call for proposals for its two responsive grantmaking programs, Special Initiatives and Catalyst Fund Grants.
The Special Initiatives grant program provides organizations with a one-time grant of up to $50,000 to pilot or launch a new project over a one-year period. Special Initiative grants are intended to fund projects which empower communities to advance health equity. Projects should positively impact the health or health care related needs of those Massachusetts residents who have been economically, socially, culturally, or racially marginalized. If successful, it is hoped that these projects can be sustained, scaled, and potentially replicated. Proposals are due March 2, 2023.

The Catalyst Fund provides a one-time non-renewable grants of up to $7,500 for a twelve-month period to help nonprofit organizations strengthen their capacity to expand access to health care in Massachusetts. Applications are accepted on an ongoing basis and proposals are reviewed monthly.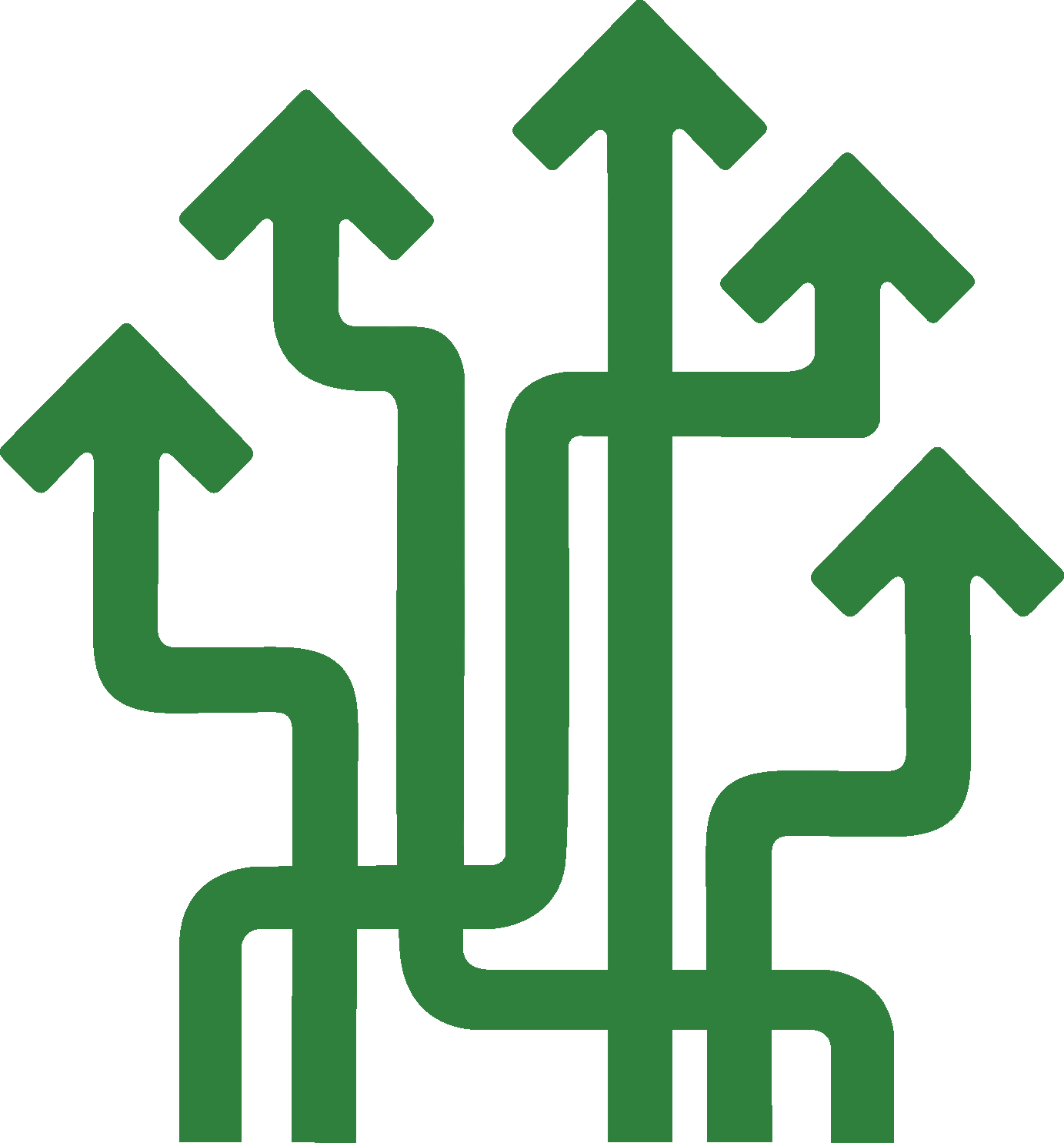 Follow-us on social media for the most up-to-date news, resources, and events from the Rx Foundation and its partners.