Mobilization and organizing both fuel social movements and collective change but they are two distinct models of engagement with unique and separate end-goals. Hahrie Han, Inaugural Director of the SNF Agora Institute, researcher, and author on grassroots social movements, describes the distinction between mobilizing and organizing as a transactional versus transformational model.
Mobilizing involves calling a large volume of people into action – to sign a petition, call a representative, or show up at an event. It is a transactional relationship. Individuals are called upon to take a specific individualized action by a centralized organization or coalition's targeted marketing and communications. Power is exercised by sheer numbers. People tend to uniformly agree on the action and the desired outcome.
Organizing involves building collective people-power, one-by-one, through continued and sustained engagement in an effort to realize a shared vision, like health justice. It is a transformational relationship. Individuals are responsible to each other, and their actions are interdependent. Power is built relationally, one-by-one, and thus, collectively. People may not uniformly agree on actions, but they negotiate differences in conversation with each other.
Successful social movements that drive change require both mobilizing and organizing, and Health Care For All Massachusetts (HCFA) has embraced both. The more than 35-year-old nonprofit organization frequently mobilizes around specific policy agendas – one example is their mass mobilizing efforts to defend the Affordable Care Act and Medicaid in 2016 – and engages communities in ongoing organizing efforts to drive systemic change by "crafting a better health care system built for everyone by everyone".
"Organizing – person by person – to develop new health care leaders who can help drive change in our health care system"
Since its founding in the early 1990s, HCFA has morphed from a campaign into an advocacy organization with a direct service consumer HelpLine. As a robust, health justice organization leading advocacy campaigns and coalitions, HCFA trains health care activists to drive systemic change in our healthcare system. Over the years, HCFA has substantially contributed to Massachusetts health care, payment and delivery system reforms using both mobilizing and organizing tactics. Today, HCFA is deeply focused on "organizing — person by person — to develop new health care leaders who can help drive change in our healthcare system".
Bridging the gap between issue-specific campaigns and movement-building
While issues shift and evolve over time, building people-centered power requires sustained effort between issues and campaigns.
Over the years, HCFA has played a key role in many issue-specific campaigns, and their current policy agenda covers prescription drug affordability, surprise billing, immigrant health coverage, and more. In our conversation, Maria described how HCFA leveraged their expertise and relationships, with a strong commitment to building a movement for health justice and transformational change more broadly, sharing: "We used the issue of protecting Medicaid and the Affordable Care Act when it was attacked to engage HelpLine callers and other potential activists and residents to take action. We had a type of engagement that was issue-based and successfully mobilized a lot of people. But that wasn't sustainable. They weren't organizing for Health Care For All or health justice. Every time, we kept starting from scratch when we were mobilizing. The question became, how do you make it sustainable?"
Lorraine joined the organization as a Health Justice Organizer in 2021 to help work on the sustainability issue. HCFA hired their first Health Justice Organizer in 2018 and began building its organizing capacity. Lorraine explained, "HCFA's model for everything we do now – whether it's the HelpLine, policy, outreach, legislative advocacy, or community, coalition, or individual base-building – is organizing person-by-person." She continued, "What we have done is tap into networks of individuals who are already interested in our work. That is the quickest way to get people organized. They already care; they already want to do something; they already are seeking you out as opposed to trying to be out there and market yourself to people who may not care or are just not in a space for that, at that moment."
While HCFA began organizing within its existing base of supporters, it has slowly built out an arm for engaging more folks in the movement at the grassroots level. In 2020, HCFA created the Health Justice Academy, and in 2021, the Health Justice Council to build spaces for communities to become advocates, organizers, and leaders for the health justice movement in Massachusetts. The Council is a broad and diverse group of volunteers who meet on a regular basis to discuss health care issues they care about and tap into their networks to get involved; and the Academy is a free advocacy training program, equipping individuals with skills like storytelling and Op-Ed writing to better understand how to advance health justice in the Commonwealth. Both programs aim to build power at the community level to advocate for transformational change in Massachusetts' healthcare systems. Agendas and action items are set by communities and organizational partners in conversations around a shared vision of health justice – a transformational goal.
Sustaining these spaces for authentic engagement, however, requires an altogether different set of skills than traditional mobilizing tactics. Maria shared, "if you don't maintain the network, if you don't feed the network, if you don't trust one another, it doesn't sustain itself, and then we must build from scratch over and over again for each and every issue-specific campaign. There's a kind of burnout that happens". The success of the Council and Academy rely upon interdependent relationships rather than large numbers of people alone; and both have a goal of building a durable movement rather than taking a specific and singular one-time action.
Maintaining these networks is a lot like maintaining any personal relationship. Lorraine explained: "It sounds very silly but it's like building a friendship. Continual checking-in like, "Hi, what's going on?" all the while being very honest about the end-goal for everyone." She continued, "Organizing is a very collegial relationship. I'm not going to lie to you about what I need because at the end of the day, we are all working towards health justice. We do need things from people, but as long as everybody knows that we are trying to work on a common goal, then I think people are quite happy to participate and engage in whatever is going on."
A transformational goal – building people-power
HCFA also engages in power-building as a leading organization in the health justice movement, bringing grassroots community organizations to the decision-making tables in the state. Maria shared, "Partnerships are critical. We work very closely with grassroots organizations that may not understand the policy or be involved in our coalitions. There are a lot of decisions being made by advocacy organizations that are not bringing the community-based organizations into the fold, so we try to take them there with us. We offer resources when we have them – like we always say, 'you don't ask for something without giving anything in return'. That's just really the basis of friendship. It must be reciprocal. They work with us; we work with them. Recently, we worked with several community-based organizations for our COVID Vaccine Equity Initiative. But after we built those relationships – we brought them into our other work. If there was funding for something like prescription drug work, an issue area for one of the organizations in the Initiative, we gave it to them. So, that intermediary role is important, and it helps us in both directions."
Lorraine echoed Maria's point, sharing: "For an organization like ours, where the type of organizing we want to do is holistic and wholesome, it involves really understanding where we are, what we do well, the gaps that we have, where we want to go, and trying to do it. Our work is not separate from the work community-based organizations do. It's symbiotic. We empower the people and organizations we bring along. They have great knowledge, experience, and expertise that we may not have. It's about empowering, highlighting, and trusting them; and about being partners in this work."
HCFA is not only trying to build people-power for transformational change in the state's health care systems by organizing at the grassroots level – they also reflect on their own power as a leading organization in the health justice movement and create opportunities to shift their own organizational power to community-based groups across the state. Maria explains, "You cannot achieve health justice without health equity. And there is no justice if there is no equity. If somebody or entity has more power, they must use it to bring those individuals and organizations without it into the fold. You're not giving them the voice. They have a voice. Your role is to make space for them. You're not talking on their behalf, you're making the space so that they can talk. That's what we try to do as an organization." Finally, Maria shared that this ethic of ceding power involves sharing resources like grant funding with community-based organizations (CBOs), "If we have the connection to funders, we need to be the liaison so that funders also give to CBOs. We have that opportunity as an intermediate organization with more power." This was a critical element of their Vaccine Equity Initiative last year.
Conclusion
Perhaps the greatest example of HCFA's dual-pronged approach of mobilizing and organizing, and its impact, is illustrated by its Vaccine Equity Initiative (VEI) efforts in 2021. The VEI was a multilingual, multicultural educational program that implemented door-to-door canvassing, and partnered with CBOs, to connect individuals to town halls, vaccination clinics, educational events on COVID-19 across the Commonwealth. HCFA hired a team of 60 Vaccine Community Health Coordinators (canvassers) from the community and partnered with CBOs across the state to build a greater collective impact around vaccine equity. Through the VEI, HCFA reached over a half a million households to have culturally appropriate conversations about, and connect people to, the COVID vaccine. Christopher Winston, one of HCFA's canvassers who told his story as a Coordinator in an HCFA video, shared, "there's other ways to get to people, I'm sure, but this way is just a little bit more personal, and people seem to take it more to heart".
In a follow-up email exchange, I asked Lorraine and Maria what their guiding north star was. They shared, "It's the people and the communities we work with. We are committed to ensuring Massachusetts residents have the tools they need to access the care they need by partnering with communities to fight for health justice in a way that ensures equity and avoids any imposition or tokenism". Their answer encourages us to remember everything it takes – mobilizing and organizing – to build people-power so that our communities can transform our health care system to better serve us all.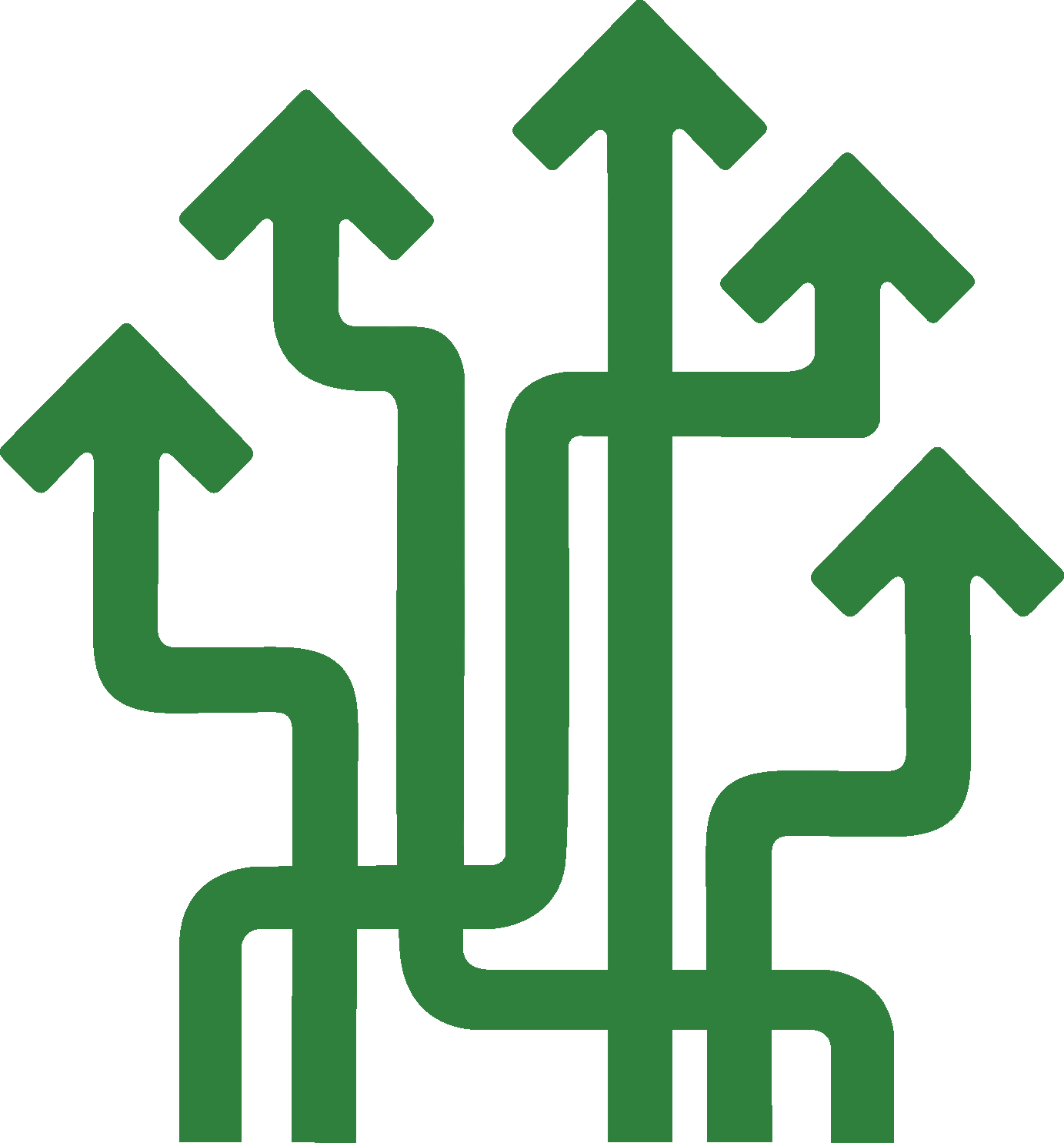 Follow-us on social media for the most up-to-date news, resources, and events from the Rx Foundation and its partners.