In 2022, we launched the Vaccine Plus: Community Health and Power grant program, providing flexible $25,000 grants to community-based and community-led health initiatives. Building on the foundation of our 2021 COVID Vaccine Equity and Access rapid response grants, the goal of Vaccine Plus was to support the expanded efforts of this cohort of grant recipients to build and sustain the health and resiliency of their communities.
The Vaccine Plus network is made up of 14 organizations – community organizers, community health workers, faith-based coalitions, a federal qualified health care center, and nonprofits – serving majority Black and immigrant communities, and people experiencing homelessness across nine states.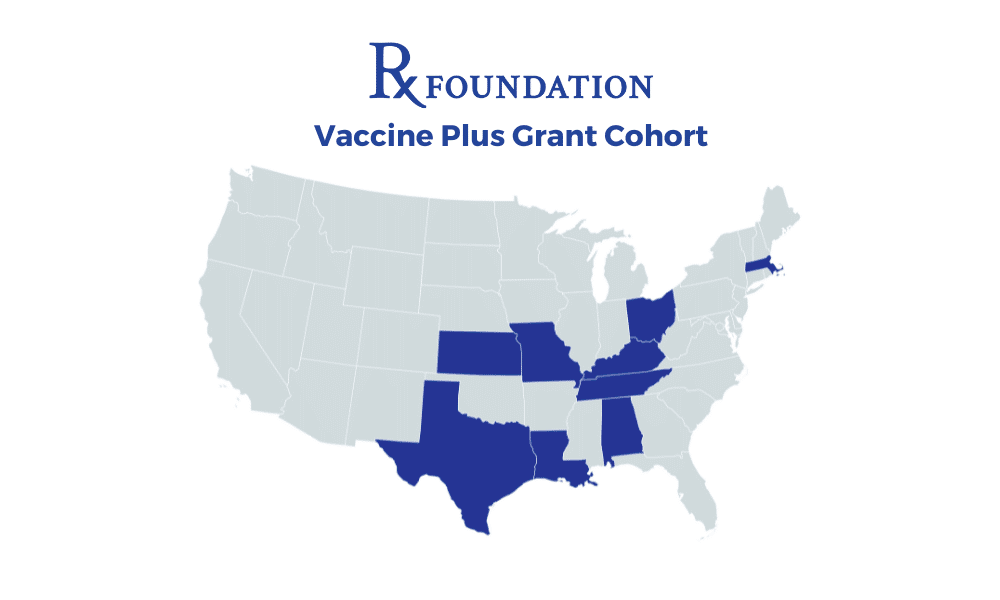 In these Vaccine Plus reporting conversations, we have heard many lessons and reflections that should guide us as we continue to think about how to sustain these kinds of locally led, high impact community health efforts beyond the pandemic.
Vaccine Plus: Key Lessons
1 – Community-based healthcare is a demonstrated, accessible, and effective model of care.
Availability does not equal accessibility. Several grant partner organizations operate and are based in neighborhoods where healthcare is largely inaccessible to their neighbors. In the early days of the COVID vaccine distribution, this was perhaps most evident by drive-thru mass vaccination sites at stadiums in the heart of metro areas. People faced formidable barriers to getting vaccinated at sites like these, related to language, transportation, geographic location, immigration or insurance status, systemic racism, and cultural competency.
Over the past year, organizations like El Centro in Kansas City and the Northeast Ohio Black Health Coalition partnered with other community stakeholders to host free health fairs in the heart of their neighborhoods. In addition to offering COVID and other vaccines at no charge, such events provided individuals with free mobile preventive healthcare screenings and health education. People accessed preventive care and received COVID shots only a few blocks from their home. Moreover, community health fairs were attended by hundreds of people in the community because they were operated by familiar and trusted faces from the neighborhood, who offered a safe, culturally competent, family-oriented space for gathering and connection. Some of these events also provided DJs, food trucks, and activity stations in addition to free healthcare services.
2 – Through their COVID response efforts, community-based organizations strengthened trust with their neighbors, and built trust with new partners, coalitions, and funders.
Responding to COVID was not just a means to an end. Vaccine Plus partners cemented trust within their community by understanding, attending to, and advocating for the local contexts and needs of their neighbors. Several grant partners mentioned stories of community members recognizing health fair volunteers and staff in public, and stopping to thank them for their work. Many are affectionately referred to as "the organization that gave me my COVID shot!" Furthermore, Vaccine Plus grant organizations were trusted messengers in their community. When misinformation and distrust were rampant, individuals turned to these known leaders and organizations for reliable information on COVID. For instance, La Casita Center's Health Empowerment Coordinator and Community Liaison, Dr. Patricia Bautista-Cervera, shared that in the early days of the pandemic she would provide telephone support to COVID-positive patients, explaining the virus and its symptoms, and co-locating and coordinating care. This type of personal one-on-one support solidified the communities' trust in the organization; and now many seek out La Casita Center for assistance first before reaching out to anyone else.
Through their COVID response efforts, Vaccine Plus grant recipients were also trusted brokers between their communities and outside entities like hospital systems and health departments. For instance, a few Vaccine Plus partners successfully advocated to remove ID requirements at healthcare providers' vaccine clinics, to make vaccines more accessible to immigrant and homeless populations, while other Vaccine Plus partners coordinated vaccine supplies with private pharmacies or doctors to bring services directly to their neighborhood via community health fairs. As Vaccine Plus partners' COVID response efforts created opportunities to build trust with new partners, coalitions, and funders, many described a more coordinated effort that extended to addressing other urgent and emerging health issues in their localities.
For many, COVID exposed the interconnectedness between health and other key drivers of health like racial equity, housing, employment, food security, education, environmental conditions, connectedness, and public safety, and how each plays a role in our holistic health.
Vaccine Plus partners detailed a growing awareness among local government officials, healthcare service providers, and peer organizations in recognizing, calling for, and working on systemic, long-term changes to the drivers of health in their communities. Health Equity Taskforces that were originally convened to address the pandemic are now asking, "what's next?", and nonprofit organizations that were the frontline community responders are now advocating for community-led calls to action to address things like accessing cancer care, affordable housing, and the racial wealth gap. Some Vaccine Plus partners have been invited, for the first time, to decision-making tables within their local government.
The same activation has occurred on the individual level. For example, the Alabama Coalition for Immigrant Justice recently expanded its Promotoras program to provide healthcare leadership training to 15 community members who are passionate about improving healthcare access for immigrants across Alabama. Together, they've hosted seven community health clinics, with each Promotora receiving a $500 stipend for their work.
Additionally, many groups described strengthening partnerships with health centers or systems, school districts, public health departments, and other service providers, bridging some of the pre-existing silos among agencies. There are encouraging signs of an increased willingness to take a collective systems-wide lens to addressing the root causes of poor health, rather than targeting only the downstream outcomes.
Final Thoughts
When the Rx Foundation launched the Vaccine Plus grant program, we knew that it was unrealistic to make such grants "vaccine only". In 2021, our Vaccine Equity partner organizations were already weaving vaccine access efforts with meeting other urgent community needs like food and economic insecurity, mental health, and community safety.
What is clear from the second year of funding this group of organizations is the critical need to increase collective investments in Black-led, immigrant-led, and community-led organizations that are working to support the health and resiliency of their neighbors. Each Vaccine Plus grant partner is an effective, trusted messenger in their community, and all are adeptly responding to the most pressing health and social challenges faced by their neighbors. As we continue to reflect collectively on how philanthropy, health care, government, and nonprofit organizations responded to the COVD pandemic, the Rx Foundation wants to highlight the immense success of these community-led and community-based organizations.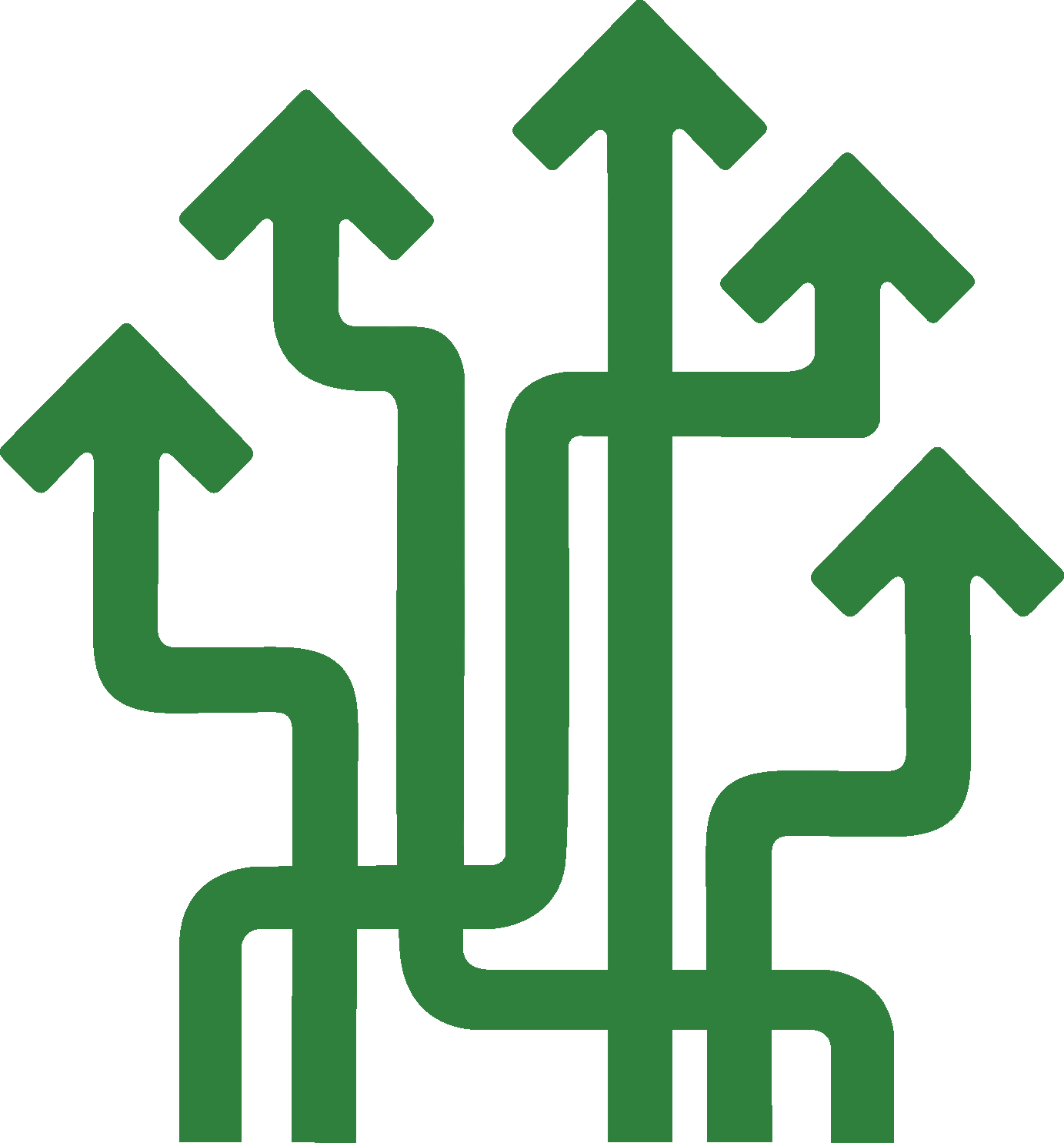 Follow-us on social media for the most up-to-date news, resources, and events from the Rx Foundation and its partners.