It's #CivicHealthMonth!
Every August, over 300 organizations nationwide, including the American Medical Association, Massachusetts General Hospital, and the National Medical Association, join together to celebrate, learn, and take action to improve the civic health of their communities.
This year, Civic Health Month is hosting its FREE annual conference on Friday, August 5th at 12-4:15pm Eastern. Speakers will share insights on using civic engagement to address health disparities, and participants can join an immersive training session to gain skills for driving change at grassroots and grasstops levels. You'll hear from Vot-ER experts on engaging colleagues for civic engagement in healthcare institutions, and so much more!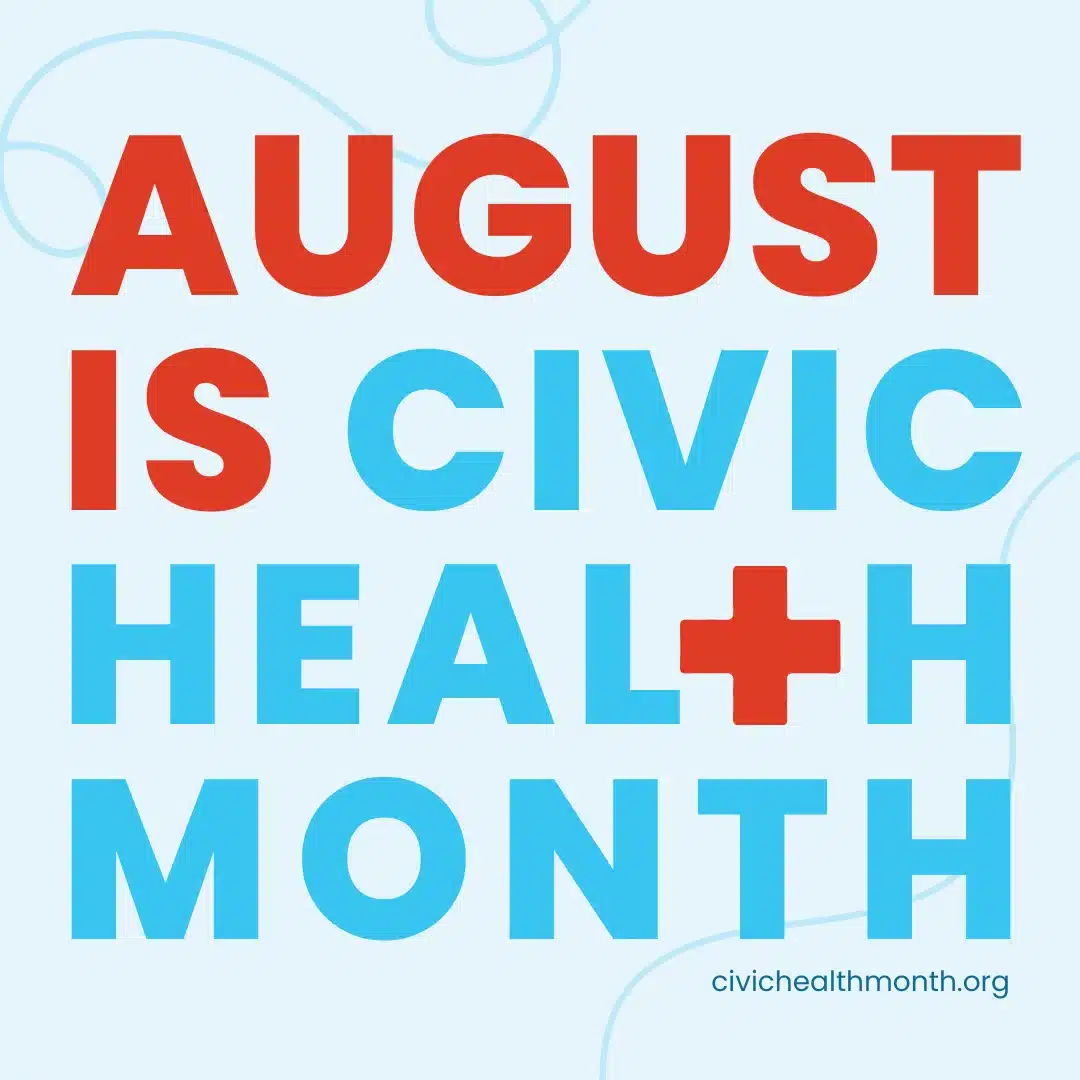 Civically Connected: Uniting Health Voices for an Equitable Future
Friday, August 25, 2023 12:00 PM-4:15 PM ET | Virtual 2023 Civic Health Conference
Join the Vot-ER community for a celebration of Civic Health Month at our annual FREE Virtual Civic Health Conference! Civic Health Champions from across the healthcare space will center us around capacity building for 2024. Register today to learn alongside a powerhouse group of speakers and healthcare workers this Civic Health Month!
Here is what you can look forward to this year at our convening:
Prepare to be inspired and empowered by the dynamic presence of Dr. Bayo Curry-Winchell, our extraordinary keynote speaker.
Engage in a transformative dialogue by joining a thought-provoking panel discussion featuring esteemed practitioners who are at the forefront of advancing health equity.
Take part in an immersive breakout session training that will equip you with the indispensable skills needed to effect change.
Civic Engagement is a Core Rx Priority
Civic engagement is one of three activities we support through the Rx Foundation's Building Capacity for Health Advocacy grant program, the other two being Advocacy and Organizing.
Two of our grant partners, Civic Health Alliance and Vot-ER, are dedicated to transforming our healthcare system through nonpartisan civic engagement to achieve health equity.
Civic Health Alliance
The Civic Health Alliance is a nonpartisan coalition of health and civic leaders allied around a common cause: the advancement of America's health through civic engagement in care settings and communities. The Alliance works at the intersection of medicine, public service, entrepreneurship, health policy, population health and community organizing to transform the American health care delivery system and achieve true health equity across our nation's diverse communities.
Civic Health Compact
Last year, the Civic Health Alliance convened 16 health and civic leaders to co-design an actionable framework and implementation guide for health care delivery systems and leaders to optimize civic engagement among their staff, patients, and communities. Their convening resulted in the release of the Civic Health Compact, a comprehensive roadmap for healthcare institutions and systems to begin to integrate civic engagement into their policies and practices.
The Compact outlines a set of practices and policies for healthcare organizations and leaders to adopt, providing examples for implementation and offering guidance on how to define and measure progress around systemic civic engagement integration. The Compact addresses legal guidelines for civic engagement in healthcare settings, while offering real-world examples, in the hopes that healthcare organizations will create concrete policies and practices to promote their patient's civic health.
You can access and download a copy of the Compact below.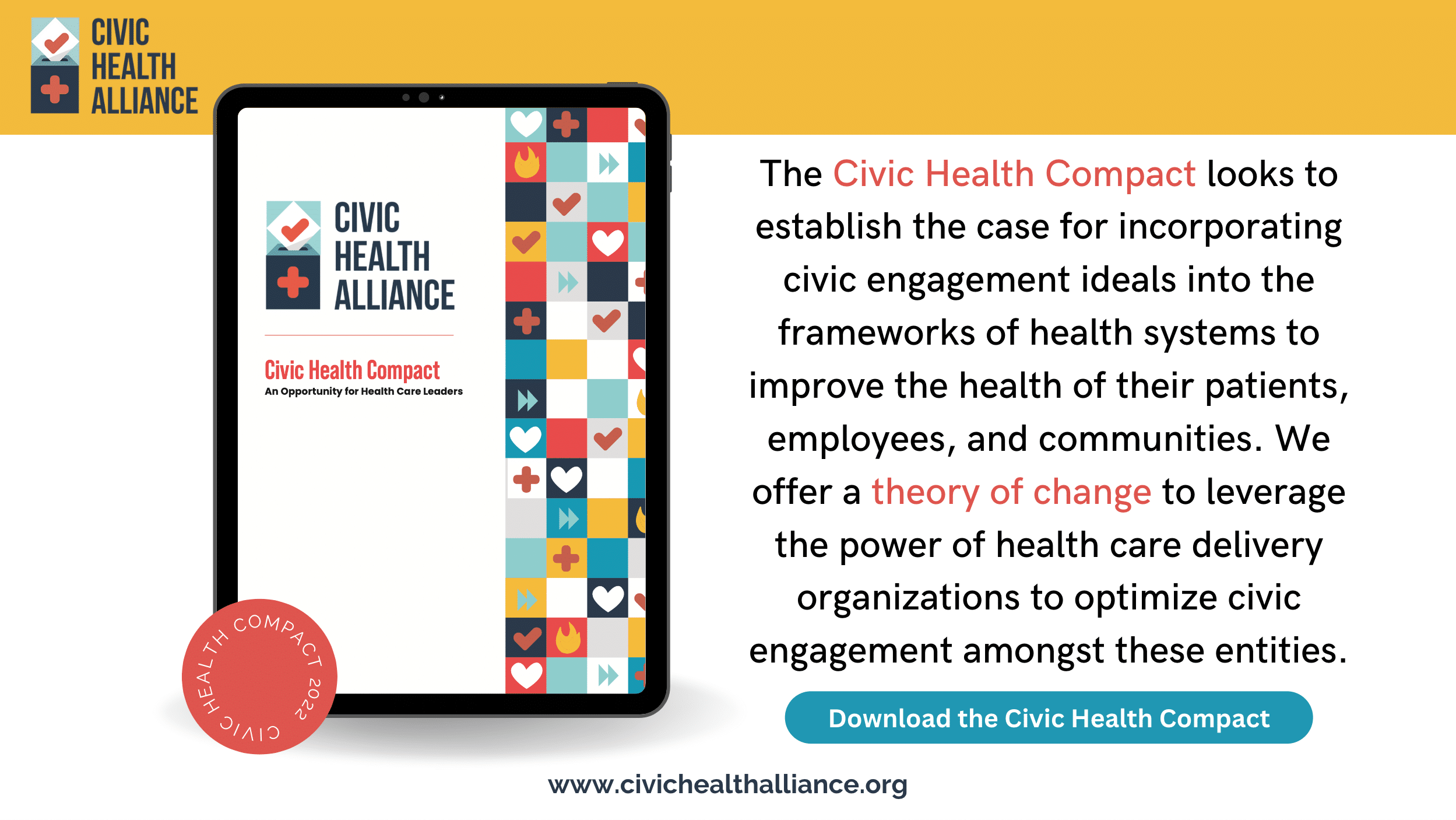 Student Ambassador Program
The Civic Health Alliance is currently accepting applications for its second cohort of Student Ambassadors to increase civic engagement during the fall of 2023 and 2024. Through the program, a nationwide coalition of students engage in nonpartisan activities and advocate for healthy policies, while developing a project to increase their civic engagement as medical professionals. 
Additional Resources
Finally, the Civic Health Alliance also offers a legal guide, voter registration forms, flyers, premade emails, and more on their website.
Vot-ER
Vot-ER is a nonpartisan, nonprofit organization working to integrate civic engagement into healthcare. Vot-ER has developed nonpartisan civic engagement tools and programs for every corner of the healthcare system – from private practitioners to medical schools to hospitals. Their work is driven by a community of health care professionals, organizers, clinical students, and technologists united by a common vision: healthy communities powered by inclusive democracy.
Programs, Tools, and Trainings from Vot-ER
Vot-ER has several programs that provide health professionals and institutions with the tools, training, and community needed to effectively promote civic engagement, including:
Learn more about Vot-ER and how you can get involved in their work.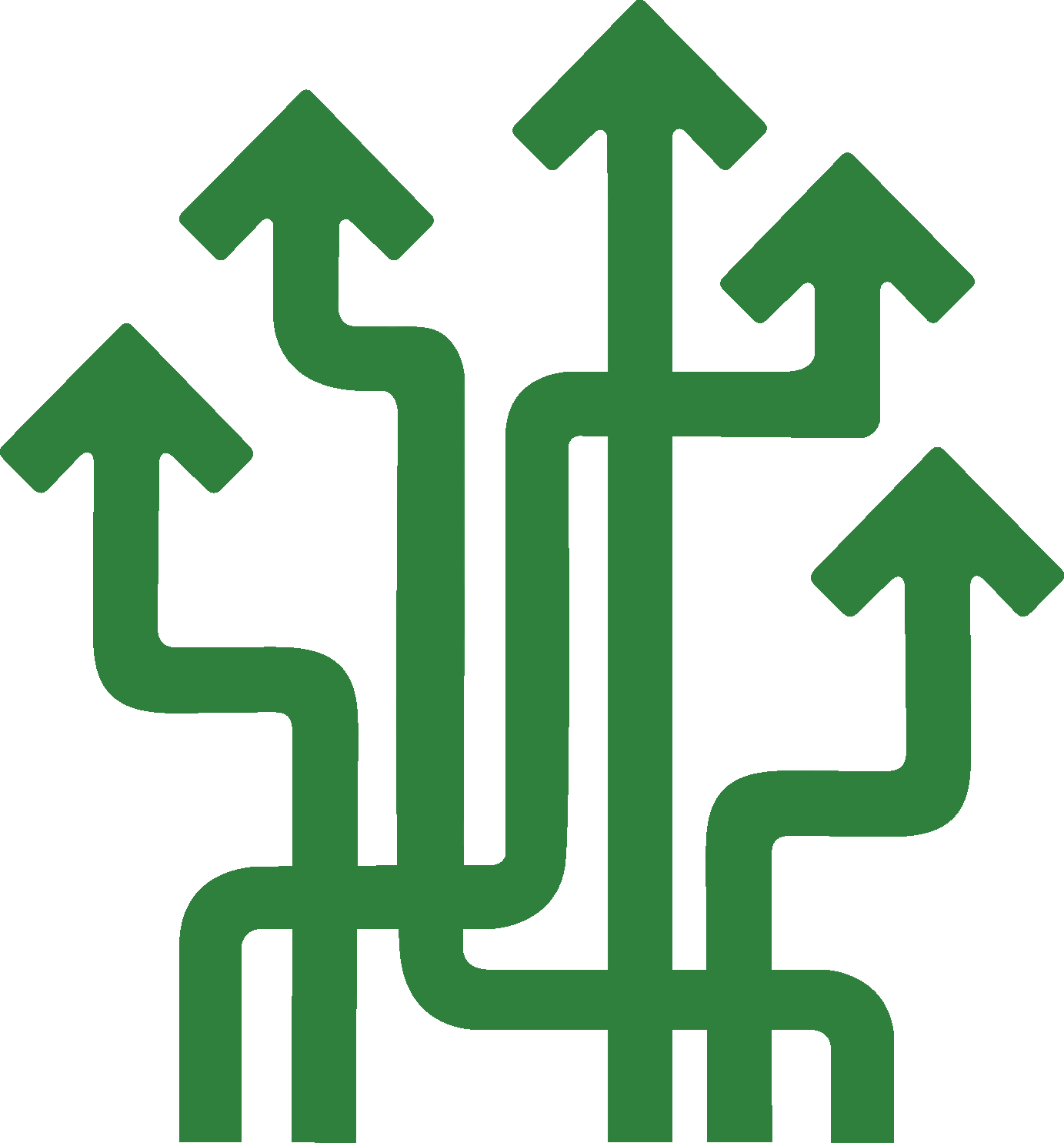 Follow-us on social media for the most up-to-date news, resources, and events from the Rx Foundation and its partners.